El Texano Restaurant
2031 Westchester Ave, Bronx, NY 10462
Order now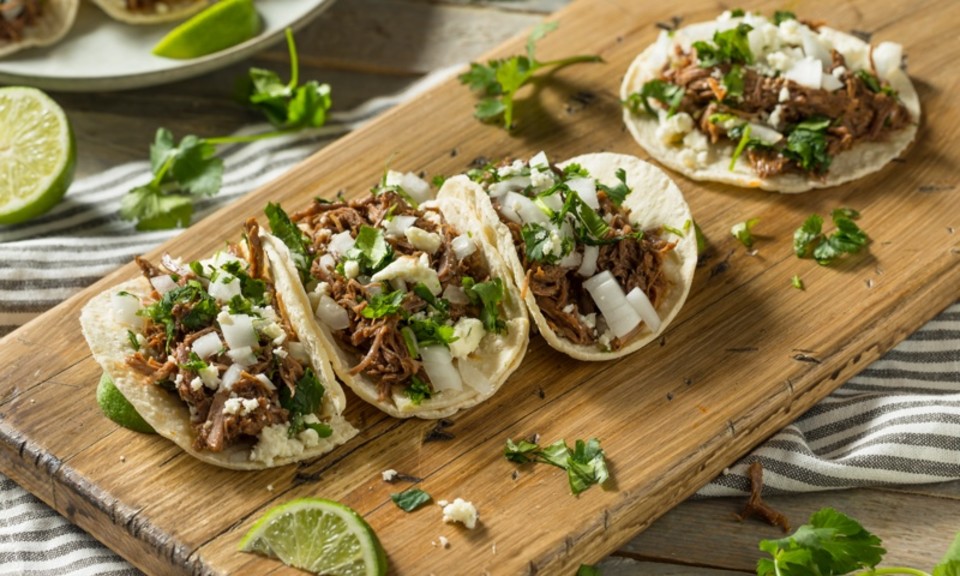 SHELLYNE
The two years i have been living in Parkchester, i have been ordering consistently from this place. I've been to the location. its an unassuming bright green humble spot, but the chef is spectacular! this is no ordinary Mexican fast food spot. I've never asked, but you can tell that he is a professional. We are truly lucky to have this gem in the neighborhood! Order the cochinita pibil! melts in your mouth! and the Texano salad with pickled onions and dragon fruit! amazing! The chicken soup has fresh spinach and comes with crunchy flautas! love love love these guys!
Leesandra
I can't say enough good things. The salmon salad is perfect. So is the guac. And tacos with just onion and cilantro is exactly how you get them in Mexico. Keep It up!
Monique
I love this place! The food is delicious...their meats are so tender and flavorful and the enchiladas are amazing. My fave Mexican restaurant in the BX!
I
First time I ordered from here and will definitely order again. On time, excellent presentation, food good, and order correct. Thanks!
Cyn
Food came on time. Actually early than what was expected. Burrito and tacos were delicious. Would order again definitely.
annastaissia
Good quality delicious food with fresh ingredients--much better than other Mexican restaurants in this area. Delivery man was pleasant and friendly. Will definitely order again!
MITCHELL
My order was delivered in only 35 minutes. Everything was fresh, tasted delicious and it was hot. Delivery guy was very polite and professional. The fish tacos were incredible!
Riqi
Perfecto!!! The food here is very authentic and delicious. The rustic style and flavors remind me of old world cuisine.
Rosie
Very delicious food and very generous portions. The rice, beans and tortillas are delicious.
Ta'Donna
food is so delicious. Love the chicken burrito. But everything I've ordered has been good.
About us
Dinner, Lunch Specials, Mexican
Today

Delivery: 11:00 AM - 10:30 PM

Takeout: 11:00 AM - 10:30 PM

Delivery

Monday:

11:00 AM - 10:30 PM

Tuesday:

11:00 AM - 10:30 PM

Wednesday:

11:00 AM - 10:30 PM

Thursday:

11:00 AM - 10:30 PM

Friday:

11:00 AM - 10:30 PM

Saturday:

11:00 AM - 10:30 PM

Sunday:

11:00 AM - 10:30 PM

Takeout

Monday:

11:00 AM - 10:30 PM

Tuesday:

11:00 AM - 10:30 PM

Wednesday:

11:00 AM - 10:30 PM

Thursday:

11:00 AM - 10:30 PM

Friday:

11:00 AM - 10:30 PM

Saturday:

11:00 AM - 10:30 PM

Sunday:

11:00 AM - 10:30 PM